Tribute Tuesday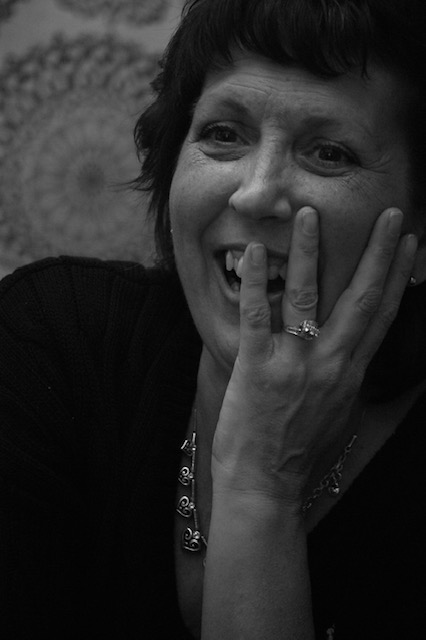 Pam Sykes
Survivor Years: 2 (Diagnosis: May 29, 2017; 1-Year Treatment Free: July 19, 2019)
Best Advice Given During Cancer Journey: I learned about the importance of physical therapy after my bilateral mastectomy, and spoke with my oncologist and surgeon about secondary lymphedema and compression garments. This ended up being a life saver for me because after my bilateral mastectomy, I learned that I had 18 lymph nodes removed and that 15 of them had active cancer cells (even after all of my chemo treatments—the chemo treatments killed the cancer cells in my right breast but not in my lymph nodes). I was able to get into physical therapy quickly after my surgery and was fitted for compression garments to help me prepare for the 30 rounds of radiation that came to follow. I also learned how to treat secondary lymphedema in my right arm. My oncologist, surgeon, the Northside Hospital Gwinnett team of nurses, physical therapist and breast fitter at Cavell's Specialty Boutique were, and still are, the best group of professionals to care for me in my battle with breast cancer and my overall health—and were also my cheerleaders throughout the fight!
One Thing I Wish I'd Known: I wish I knew the actual cause (i.e. root of) of my cancer. I tested negative for the Braca gene. I also want to know why cancer is becoming so common? One out of eight women is diagnosed with breast cancer and one out of three people will be diagnosed with some type of cancer in their lives. And why do children have to suffer from and battle cancer?
How Breast Cancer Changed My Life: I could not imagine my children being parentless. Their father, my late husband, completed the act of suicide on 03/10/1997. He quit on life and he quit on his children, family and friends. I could not quit on my children. I am not only a survivor of breast cancer—I am also a survivor of suicide. I have been through too much, too young, and I buried too many immediate family members too young—including my own mother who died of breast cancer back on 07/18/1990. So my battle with breast cancer taught me to continue the fight, to not sweat the small stuff, to help others in need, to be kind, to be patient, and to love more. Having my mortality threatened by the rude awakening that cancer could possibly kill me put a lot of things, that I once took for granted, into perspective. I have also learned to set boundaries and expectations of and with others, as well as myself. I also have a strong personal faith in God (which is important for me). I believe in His purpose for me through this part of my journey (even if I'm winging it, one day at a time—LOL!). One of the many purposes that He has in store for me, that I am sure of, is to help and impact others to be strong, hopeful, mindful and prayerful as well. I believe that we are here to serve Him, and one of many ways that we serve Him is to live our best life, to be our best and to make a difference! Everyone matters through this journey that we call life!
My Experience with Northside Hospital Gwinnett & Paint Gwinnett Pink: I cannot praise and thank the many wonderful folks at Northside Hospital Gwinnett for their support, their participation in my treatment plan, as well as for the other cancer patients and their families sharing life with me. Without each person that God allowed me to meet, I would not have been able to keep my spirits and chin up, and fight the fight! I am so blessed and grateful for Northside Hospital Gwinnett! This year will be my first experience participating in Paint Gwinnett Pink, and I'm very excited about it! Especially if it is helpful to other cancer patients and their families as well as the Northside Hospital Gwinnett medical team!