Northside Hospital Cancer Institute Cancer Support Services at Northside Hospital Gwinnett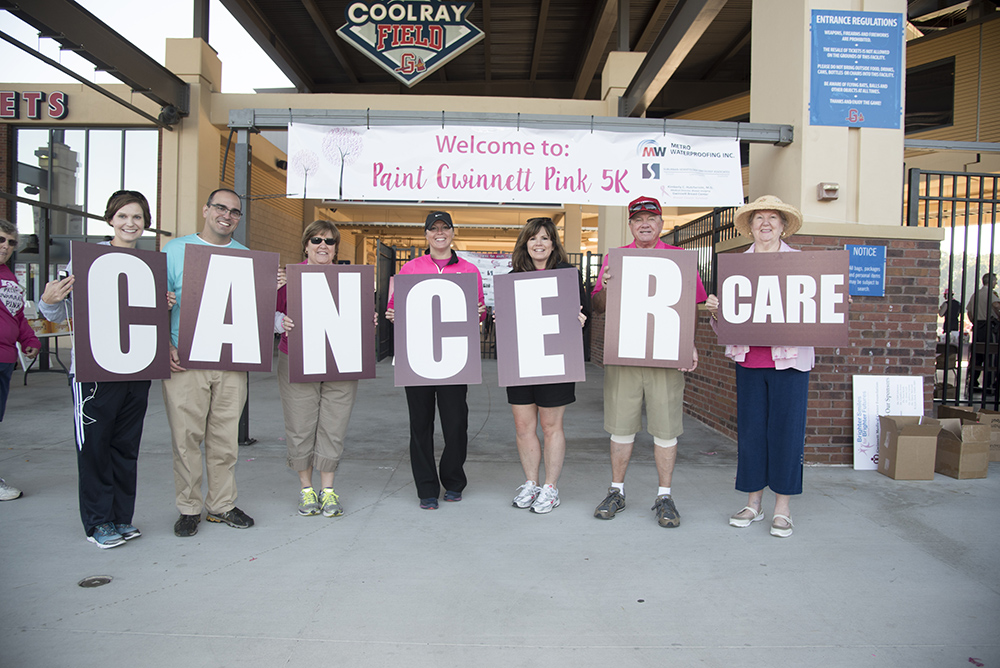 Support and Compassionate Care
Finding expert cancer care close to home provides a sense of confidence that you are at the right place for your evaluation, diagnosis, treatment and recovery. But knowing that at Northside Hospital Cancer Institute, our care is based on a compassionate and supportive approach that will get you through every phase of care in a more positive way. Many of our team members have experienced cancer—either personally or with loved ones and we know what you're feeling now and what worries you about the future. We know that cancer can disrupt your life—and your day-to-day relationships—so we're here to help.
Cancer Support Services Available at Northside Hospital Gwinnett
With a positive attitude, our support team will help you and your family get through your cancer journey—one day at a time. Our goal is to reduce any barriers and provide beneficial resources so you can get better. For both patients and providers, we can help with everything needed for any level of care. We know that everyone handles cancer differently so we use a range of approaches for your personal needs. There isn't a right or wrong approach—we find the approach that works best for you, connecting care with an entire support team, including:
Nurse navigators
Oncology support and wellness specialists
Onocology dieticians
Support groups
Oncology rehabilitation
Medical records management
Financial counselors
Cancer Genetics and Risk Assessment Services
Taking this more proactive approach to care, we help patients learn to be advocates for their care. It's ok to ask questions – we encourage it! Through years of experience, we recognize the signs and symptoms when you may need assistance. We can help process referrals to any appropriate level of supportive care needed such as oncology rehab, counseling or support groups. Our goal is to empower patients through education and by the knowledge that at Northside Hospital Cancer Institute, they have access to the largest network of cancer professionals across all of Georgia.
Support Groups Provide Understanding
With a cancer diagnosis, it's hard to understand what to expect and sometimes, even the most supportive family members can't understand what you're going through. But a support group can help. Our support group leadership not only provides a group environment to talk about what you're going through, but they also check on our patients individually – sometimes stopping by to see those in treatment. Our support team keeps a very positive and uplifting attitude, so we can help our patients through their cancer journey. Learn more about our support groups and classes at Northside Hospital Gwinnett, including:
Restorative Yoga Sessions
Nutrition and Cancer
FreshStart Smoking Cessation Class
Wig Consultations
Advanced Care Planning Seminar
Exercise and Wellness Information
Clinic-Based Outpatient Palliative Care
Click here for support services provided by Cancer Support Community Atlanta.
Cancer Support Community Atlanta
Contact Us for More Information
If you have questions about support services at Northside Hospital Gwinnett or need more information about our range of services, call us at call us at 678-312-3100 or complete our patient form for answers!